Last night before going to sleep, I kicked off the update process on my family of Macs (and iOS devices).
Several security issues were addressed yesterday by Apple across multiple platforms (OS X Server, OS X, and iOS). While normally this is good news, the hangover that follows is cause for concern. I'm not clear on exactly what's causing the problem, but 2 of the 3 Macs I applied the new 10.10.5 update to woke up to this today…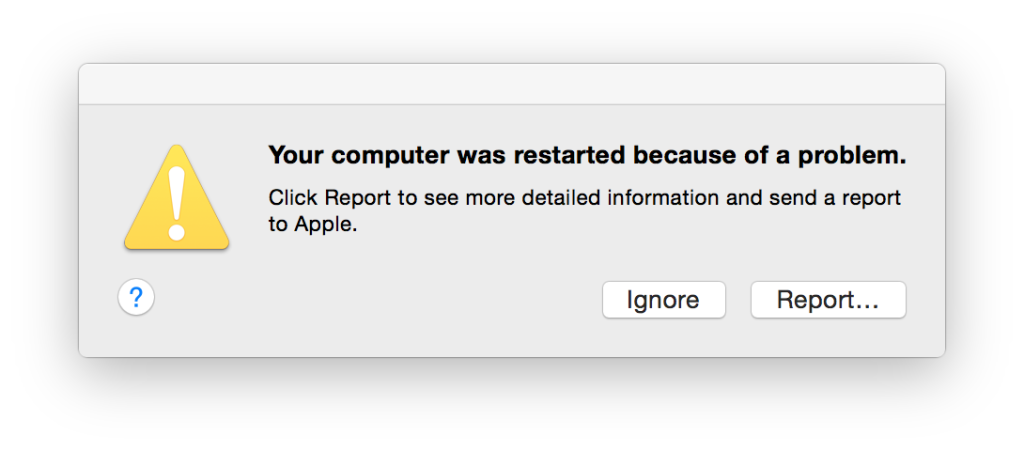 Woke up grumpy:
27 5k iMac (Late 2014)
13″ MBP Retina (Late 2013)
Bright-eyed and bushy-tailed:
15″ MBP (Mid 2012)
iPhone 6 Plus
iPad Air
If any other problems pop up, I'll update. Have one more MacBook Pro to update so I'll report how that does as well.
Anybody else seeing this?
UPDATE 12:29CDT: No problems after updating the other 15″ MacBook, and the update for the iMac had actually failed to apply… so after applying it, no ill effects so far.